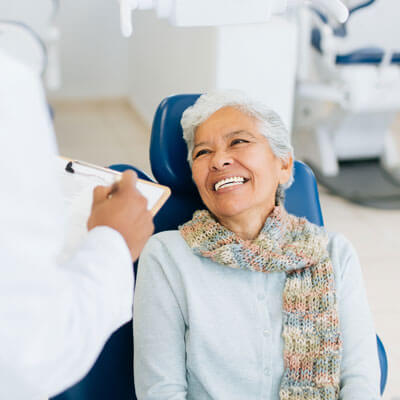 There are two common reasons that people don't get the dental care they need: they're afraid of discomfort or what the visit will cost them. That's why our team focuses on gentle care that can also be financed to suit your budget. When you need a dental crown, Fortitude Valley Dentist provides you with a range of payment options.
Interest-Free Payment Plans
The cost for a full ceramic, metal-free crown is $1499. We accept all health funds and have a HICAPS machine so that you can claim your rebate on the spot with no waiting. Our practice also participates with Medicare and the Department of Veterans' Affairs. If you do not have dental cover, you can still get a dental crown with interest-free payment plans.
We participate with MediPay and MySmilePlan, two third-party finance companies that offer interest-free payment plans. Processing and establishment fees may apply.
No Impressions Required
With our state-of-the-art 3D scanner, getting a dental crown is easier than ever. In days past, the standard of care was to take an impression of your tooth to create your dental crown. Now, we can use our 3D scanner to gather the necessary information. The scan is taken in just seconds, making it simple for you to get a crown and restore your beautiful smile.
Contact the team at Fortitude Valley Dentist today to schedule your consultation with us!