Crowns and Bridges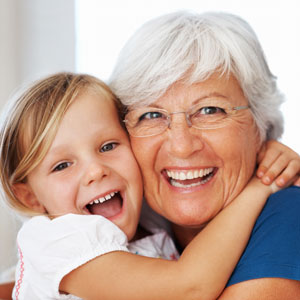 If you have a tooth that's damaged or missing, it affects your life in several ways. You might feel like you don't want to show your teeth, avoid talking or smiling and don't like having your picture taken. With a bridge or crown from Fortitude Valley Dentist, you can stabilise a tooth that's lost structure or fill a gap where your missing teeth used to be.
Enhance the Function of Your Teeth With a Crown
Damaged teeth can not only be painful but can ruin the look of your smile and function of your bite. There are several cases in which crowns might be a suitable option to cover a tooth that has lost its original structure:
A filling takes up more than 50% of the tooth structure
Fractured, broken or severely decayed teeth
Placement over a dental implant
Post-root canal therapy
Once we have determined that a crown is suitable for your situation, we'll gather the necessary information and send it to our laboratory. Your crown is custom-created there, then sent back to our practice. We'll fit it for you at a follow-up appointment.
5 Year Crown Warranty!
Fortitude Valley Dentist are offering a 5-year warranty on dental crowns. Contact our team to book your consultation!
*5 Year Limited Warranty key conditions: Patient has to retain their receipt. The patient must have twice a year routine 6 monthly dental check-ups and cleans at our practice during the warranty period. The warranty will cover a free replacement of the same Dental Crown restoration if it failed due to mechanical failures only, such as fractures or de-bonds. The warranty, however, does not extend to trauma/accident-related failures, dental decays, gum diseases, or a need for root canal therapy otherwise recommended by the treating dentist prior to the commencement of treatment.
Address Missing Teeth With a Dental Bridge
A single missing tooth or multiple missing teeth can affect your ability to eat, chew and may even compromise your facial profile by making your cheeks look sunken in. A dental bridge is a cost-effective option that's permanently fixed in place. It involves a row of dental crowns. The ones on the end are affixed to teeth on either side of the gap, while the middle section is suspended into the space.
If a dental bridge is appropriate for you, we'll gather the necessary information during your first visit, then send it to our laboratory. There, your device is custom-fabricated for you and returned to our clinic, where we'll fit it during a follow-up appointment.
Any time a tooth is structurally compromised, it loses some of its strength. It may be that you've had extensive work done to it or there's a large crack/cavity. In time, those teeth are likely to fracture while you're eating.
A crown is like a helmet that protects your head, except, in this case, it's a tooth. The crown fits over your tooth and wraps around it, protecting the underlying structure each time you eat or chew (so that it doesn't chip away any further).
Crowns are a great solution for repairing broken teeth or replacing missing tooth structure. We also recommend crowns following root canal therapy since teeth are often brittle and prone to fracture.
Can crowns be paired with dental implants? Absolutely! We frequently place porcelain crowns on top of implants for individual tooth replacement. The end result is a restoration that looks and feels almost exactly like a natural tooth.
Dental crowns can be made out of metal, gold or ceramic. Some types of crowns are designed by a computer, while others are handmade. Computer-generated caps are faster and more economical, while handmade designs are more detailed.
Each of our dental crowns is handmade by one of the highest quality ceramists in Australia. The lab is just a kilometre from our practice, making it easy to coordinate individual crown designs and customised shade matching.
The actual crown treatment takes two visits to complete. During the first appointment, the tooth is numbed, damaged areas removed and the remaining structure is prepped for a crown to slip over it properly. We'll take a detailed impression for the lab and then place a temporary restoration over your tooth to prevent any sensitivity. Your permanent porcelain crown will be ready to bond into place about two weeks later.
A typical ceramic dental crown costs about $1400. We can apply your health funds towards treatment, reducing the cost of your crown therapy.
As long as you maintain it as directed, a crown can last for anywhere between 10-20 years. While it's true that a crown doesn't decay, the tooth underneath can get eaten away by bacteria if you do not floss or brush properly. Be sure to book regular cleans and care for your crown daily as if it were a natural tooth. Flossing will not remove your crown, but failing to floss each day could lead to damage and crown failure. We'll show you how to effectively clean the area during your placement and ongoing checkups.
Book your consultation!
We provide free consultations for all dental treatments, including crowns and bridges Fortitude Valley for those with health insurance. Don't have a health fund? – Not to worry, only a small $49 consult fee applies and $50 for your X-ray if applicable. Contact our friendly team today to book your time with us! We feature late opening hours that fit conveniently into your schedule.
CONTACT US

Dental Crowns and Bridges Fortitude Valley, Spring Hill, Newstead, QLD | (07) 3666 0726