Meet Our Doctors at Fortitude Valley Dentist
The Fortitude Valley Dentist team is here to provide you with high-quality dentistry that suits all of your needs and goals. Our dentists have a range of different skills and interests in dentistry so you will find all the services you require at one convenient location.
Principal Dentist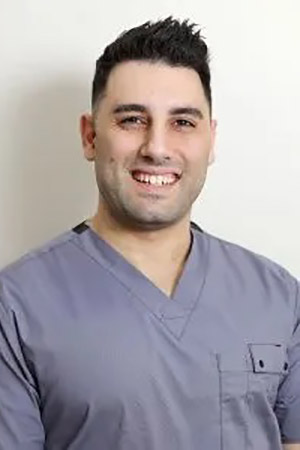 Dr David Betar graduated with a Doctor of Dental Surgery Degree from The University of Melbourne in 2014 and provides a number of dental services and treatments. He has particular interests in Orthodontics, Cosmetic Dentistry, Oral Surgery and Restorative Dentistry including the use of porcelain veneers and dental Implants.
He is charismatic with a gentle personality, with extensive experience working with patients of all ages. David strives to create a positive environment, ensuring that his patients receive the utmost care by applying holistic dental care in his practice, believing that education is essential for patients to feel confident and comfortable with the direction of their treatments and options.
David practices conservative and preventative dentistry with a strong emphasis on the importance of continuous professional development, keeping up-to-date with the latest progresses in dentistry both in technology and skills.
Dentist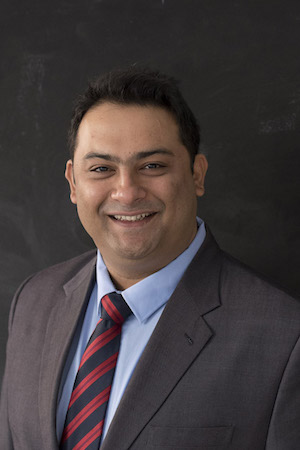 Dr Asad was undergoing specialist training in Pakistan when he made the move to Australia in 2012. He has worked and trained with Dr John Flutter since 2015 in Management and Early Intervention of Malocclusion in kids using myofunctional therapy. He assists John with his teaching courses where they train other dentists on different techniques and principles of myobrace/myofunctional therapy. He has also completed 2 years of advance training in Orthodontics and is very skilled in merging myofunctional therapy with in his work.
Asad is dedicated to keeping up to date with latest techniques and training as he regularly attends conferences and seminars on implants, surgical extractions, smile makeovers and management of orthodontic problems in kids/adults. He has a keen interest in providing pain-free, holistic dentistry and is always looking at new techniques and materials to improve the patient's experience. He has a keen eye for detail and is very passionate about his work.
Apart from dentistry, he loves spending time with his wife and 2-year old daughter and is an avid motorcycle enthusiast. Cricket, squash and motorbikes are amongst few of the things he is always ready to chat about. Involvement in our local community is also very important to Dr Asad. He has volunteered with SOS Children's Villages®, an organisation providing loving homes for orphaned and abandoned children. Here he is also involved in the Mud Army, protecting our local area and is also a member of a community group that arranges clean-ups of the Logan area, volunteering there every year.
Get to know Dr Asad at your next visit to Fortitude Valley Dentist. Contact us to book your appointment!
General Dentist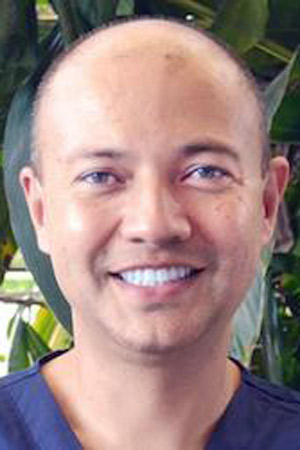 Speaks Spanish (as well as English)
Dr Alex Gomez is a general dentist, originally from Colombia, who can speak Spanish if required during appointments (as well as fluent English). He completed his Bachelor of Dentistry at the National University of Colombia which is the top ranked university in Colombia and one of the best dental faculties in South America.
Dr Alex while highly proficient in general dental, is particularly passionate about restorative dental such as implants as well as cosmetic dentistry. His approach to dentistry is focused around patient well-being, he believes having excellent oral health is paramount to maintaining happiness.
Dental Surgeon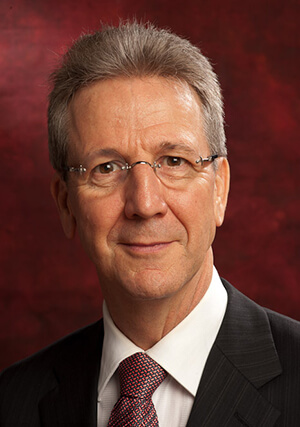 An Experienced Clinician and Lecturer
Dr John has over forty years of experience in dentofacial orthopaedics and has lectured on this topic in over 60 countries throughout the world to dentists and orthodontists. He has visited dental and orthodontic practices in many countries consulting and advising on treatment delivery.
Dr John was in general dental practice for thirty years and his experience is available for consultations at Fortitude Valley Dental. HIs clinical work is now restricted to orthodontic treatment, jaw joint disorders and sleep dentistry for adults and children.
He is Queensland President of the Australian Association of Orofacial Orthopaedics as well as a certified Breathing Practitioner. He is a member of the Australian Dental Association.
He has recently volunteered his time doing general dentistry helping the disadvantaged members of the community in Timor Leste and in Vanuatu.
When not working he likes bush walking in Australia, climbing in the Himalayas and sailing in the English Channel.
I've learned to look at the whole person, relating postural and breathing patterns to growth patterns within the cranium, the jaws and the teeth.
Dr John Flutter
Dental Surgeon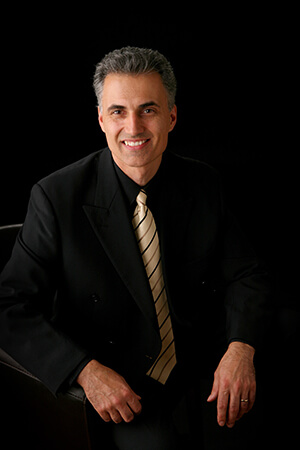 Graduating with awards in Periodontology and Restorative Dentistry in 1988, Dr Michel works part time at Fortitude Valley Dental to assist with more advanced techniques.
He has taken advanced training in cosmetic dentistry, tooth replacement and mouth reconstruction.
Raised in Canada, Dr Michel moved to Australia in 1989. He is married with four young children and is a member of:
The Australian Dental Association
The Australian Dental Research Foundation
I combine attention to detail, a good understanding of patients needs and many years of experience to give my patients the best possible outcomes.
Dr Michel Zabik
Find Out More
Receive the immediate care you need with same-day dentistry. Make your visits affordable with 0% interest free financing on payment plans! Contact us today.
EXPLORE OUR SERVICES

Meet Our Dentists at Fortitude Valley Dentist | (07) 3666 0726