Invisalign®, Clear Correct & Smile Styler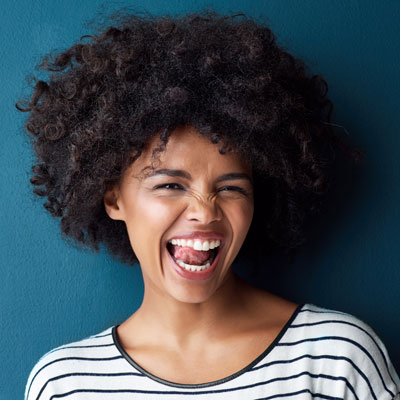 Would you like to smile confidently and have straighter teeth? If yes, then consider Invisalign®! This system uses nearly invisible aligners to straighten teeth discreetly, without the use of metal wires or brackets. At Fortitude Valley Dentist, we provide Invisalign® treatment that fits easily into your lifestyle.
The Benefits of Invisalign® and Clear Aligners
As the aligners are transparent, most people won't know you're wearing them (unless you tell them). They're removable so you can enjoy eating all of your favourite foods. That's not the case with metal braces as food particles can get stuck and certain foods can bend or break the wires. The aligners are smooth and comfortable to wear.
Invisalign®, SmileStyler® and More!
Invisalign clear aligners aren't the only brand of removable orthodontic trays that we offer. We provide a wide range of aligner and braces options, including SmileStyler and others. Since each system uses its own protocols for planning treatment, providing various choices allows you to select the best one to achieve your desired goals. Allowing you to have varying options gives you more control over your orthodontic treatment and day-to-day activities.
Who Is the Best Candidate for Clear Aligners?
Practically anyone can wear removable aligners. Translucent trays work well, whether you're 15 or 90. If you're unhappy with your smile but want to avoid removing healthy tooth structure, alignment trays can help you achieve aesthetic results by simply straightening your teeth.
Clear Teeth Straightening vs Braces
Alignment trays work just as effectively as traditional braces. The time frame is typically about the same as conventional orthodontics (which varies person to person, depending on your unique tooth alignment). And since aligners are removable, they're more hygienic, easier to clean and give you the freedom to eat whatever you like.
What You Need to Know
Wearing clear aligners is comfortable since there are no irritating metal appliances. You may feel some minor discomfort when you wear a tray for the first time (due to the mild pressure on your teeth) but will quickly adjust to the sensation.
Complimentary Consultation & Teeth Whitening Kit Included!
For a limited time, you can have your teeth straightened and receive a teeth whitening kit at the end of your treatment!
Our clear aligners are made by some of the leading manufacturers such as Invisalign, SmileStyler & Clear Correct with prices starting from only $3999!
We also offer INTEREST-FREE PAYMENT PLANS!
*
Terms and conditions apply
. Clear aligners are available for patients' aged 18 and over. Free Consults for Clear Aligners are available all year round – but the above offer is applicable for patients who book their consult up until 30th of June 2022. Offer ends June 30th 2022 close of business. Check up and clean may be required prior to Invisalign or Clear Aligner treatment. Contact us for more details.
To book your complimentary consultation, contact us today or fill out the form below!
What to Expect
The first step in getting Invisalign® is coming in for a consultation with one of our dentists and treatment coordinator. During this consultation, take an in-depth look at your mouth to develop an optimal treatment plan for you. Following your appointment, you'll be given an estimate of all anticipated costs, so you know what to expect.
Invisalign® – the World Leader in Clear Aligners
All around the globe, there are millions of people who are thrilled with their results from Invisalign®. Our Invisalign provider will use ClinCheck® software to map out the shifts that your teeth will make. You'll be able to see the "after" pictures before deciding to embark on treatment. From the information we gather, the Invisalign laboratory will create a series of aligners, made just for you.
Your aligners will be worn for 22 hours a day. You can take them out to eat, drink, brush your teeth or socialise. You'll trade your current aligners for a new set about every six weeks. With each set, your teeth will shift more into the desired position.
FAQ
Clear aligners can correct numerous problems, including crowded or crooked teeth as well as overbite, crossbite or underbite issues.
Typically, patients who choose to have Invisalign orthodontics complete their treatment in 12-24 months. We'll be able to tell you how long you can expect your treatment to take after your initial consultation.
It's essential that you return to our practice for regular checkups. In doing so, we can ensure that the proper progress is being made with your treatment. We'll have you come in for brief appointments about every six to twelve weeks depending on your case.
We utilise state-of-the-art technology to provide you with a customised treatment plan. First, we'll document your teeth, jaws and facial type using photos and 3D scans. We can then show you a preview of what your beautifully aligned smile is projected to look like once treatment is completed.
Yes! We offer MySmilePlan™, so you can get the smile-enhancing treatment you want-more affordably. We also offer interest-free in-house payment plans.
Ready to Get Started?
There's no better time than the present to achieve a straight and confidence-boosting smile. Contact Fortitude Valley Dentist today to schedule a consultation with one of our dentists who can determine if you're a candidate for Invisalign® Fortitude Valley!
CONTACT US

Invisalign® Fortitude Valley, Spring Hill, Newstead, QLD | (07) 3666 0726