Teeth Whitening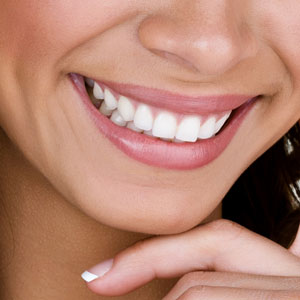 Everyone deserves to show off a bright and gorgeous smile. The team at Fortitude Valley Dentist provides a variety of solutions to achieve your dental goals. With many services offered, we're sure to help you reach the outcome you desire. If you feel like your smile has discolored over time, teeth whitening is the ideal solution.
In-Chair Teeth Whitening
Want to achieve a beautiful gleaming smile quickly? You can with Pola Office! This whitening solution allows you to get whiter teeth in just 30 minutes. Pola Office whitening targets stains and discolouration from sources such as cigarettes, alcohol and coffee. One of the other benefits of Pola Office is that this whitening option inhibits sensitivity, so it's suitable for those with sensitive teeth.
Offer expiration date 30th Oct 2022, unless withdrawn earlier.
Individual promotions cannot be used in conjunction with any other promotion and are not suitable or redeemable for cash.
To redeem the promotion, the patient must mention the promotion when booking the appointment.
Services will only be provided if suitable and appropriate.
Additional treatment may be recommended at an additional cost. Any cost or treatment will be discussed with you before being carried out.
Prices are subject to change.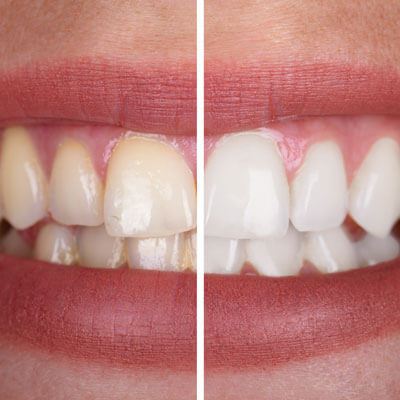 What to Expect
The procedure begins with an initial checkup to determine whether in-chair whitening is suitable for you. If it is, the whitening process begins with identifying your current tooth colour, and utilising the Pola scale to determine your ideal shade. We can then determine which of the multiple whitening products will produce the most effective results for your teeth.
Once preparation is complete, a thin layer of the whitening gel is applied to your teeth. The active ingredients in Pola's unique treatment trigger the whitening process almost immediately, giving you both quick and effective results. Unlike other treatments, no bleaching light is required.
Take-Home Whitening Kits
If you'd like to get a brighter, whiter smile, our take-home solution is easy to use. You receive trays that you can mould into the shape of your teeth, using a syringe with bleach to whiten your smile in the comfort of your own home. There's enough solution to last you for two weeks, meaning you can control how many shades you'd like to whiten.
FAQ
What's the difference between professional whitening and over-the-counter kits?
Whitening kits are widely available at the chemist in several formats. There are several advantages to choosing a professional whitening system. Since the trays are custom-made for you, you won't have to worry about their comfort. They're easy to wear for the time necessary to complete the whitening process. As they're prescribed by a professional, we can give you the strongest possible solution of whitening gel rather than a weaker strength.
Why do teeth become discoloured?
There are numerous reasons that teeth don't stay as bright as they once were. Some common reasons are drinking staining beverages like wine and coffee or eating staining foods such as berries. Tobacco use causes teeth to discolour quickly, and certain medications can as well. The ageing process can also result in teeth that aren't as white as they used to be.
Yes. It is one of the most popular cosmetic dental procedures across the world and is safe.
How long will the results last?
The number of shades whiter your teeth can become from whitening and how long they'll stay that way depends on several factors: the amount of discolouration your teeth have and how you're able to maintain them afterwards are key. We recommend that if you'd like to have them stay as white as possible for longer, refrain from smoking and drinking or eating staining beverages and foods.
Can I touch up my results after completing a take-home kit?
Yes. It is safe to repeat your whitening at regular intervals. We'll be happy to advise you on what is most appropriate to maintain the results you wish to have.
Take Advantage of Our Checkup and Clean With Whitening
It's simpler than ever to gain a brighter smile at Fortitude Valley Dentist. An examination, clean and polish can leave your teeth with a gleaming, beautiful look. A dental checkup and clean at our clinic includes all this and a take-home whitening kit for just $199*! (*or GAP only with health funds, this is valid for all new and returning patients).
Contact us today to make a booking!
CONTACT US

Teeth Whitening Fortitude Valley, Spring Hill, Newstead, QLD | (07) 3666 0726