Extractions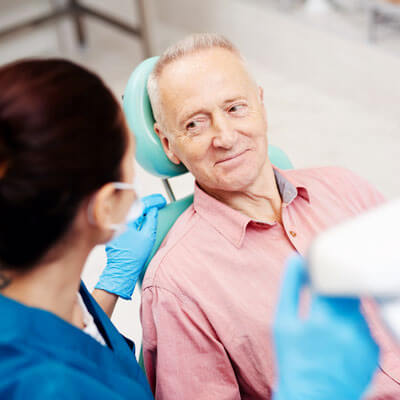 The team at Fortitude Valley Dentist takes all possible measures to protect your teeth whenever possible. We want you to keep all your natural teeth healthy over your lifetime. Sometimes, however, an extraction may be required. We're experienced in providing extractions that are gentle with proper aftercare advice so that you recover quickly and easily.
When an Extraction Is Needed
There are certain situations in which a tooth extraction may be needed, such as
A broken tooth
Impacted wisdom teeth
Infection
Malformed teeth
Severe decay or gum disease
To prepare for a denture or orthodontic treatment
What You Can Expect
The first step is to have a thorough evaluation to be certain that the extraction is the most appropriate way to proceed. If we can perform a procedure such as a root canal that will save the tooth, we'll make our recommendations to you and let you decide how to proceed.
The extraction begins by having local anaesthetic applied so that you are numbed. We'll only start once you agree that you are ready. Specialised instruments are used to extract the tooth. When necessary, we can apply sutures at the site to assist in the healing process. We'll detail all necessary aftercare instructions to you.
Protecting the Extraction Site
An over-the-counter pain reliever is all you'll need most of the time to fight off any discomfort you may feel. An ice pack can be applied to the outside of the cheek for the first 24 hours. During the first 24 hours, you should eat soft foods, drink plenty of water and avoid using alcohol or tobacco. Additionally, refrain from spitting, drinking through a straw and chewing on the extraction site.

Dental Extractions Fortitude Valley, Spring Hill, Newstead, QLD | (07) 3666 0726