Root Canal Therapy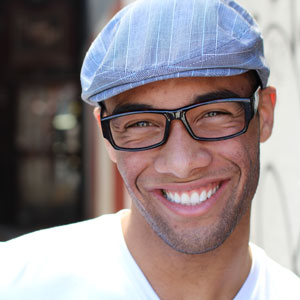 At Fortitude Valley Dentist, you'll find a broad range of dental services to suit your every need. If you have a tooth that has an infection in the root, it can't be restored with a filling like a tooth with decay can be. In such cases, a root canal can save you from having your tooth extracted. Our team are well-versed in providing comfortable procedures to give you back the function and look of your teeth.
With our modern techniques and state-of-the-art equipment, our dentists can complete a root canal efficiently with minimal discomfort for you.
When a Root Canal Is Necessary
If the nerve, or pulp, of a tooth is infected or inflamed, you will probably experience a toothache. Left untreated, it may mean that you lose your tooth. It's important to seek help if you experience the following:
A chip, hole or crack in a tooth
An abscess or a lesion on the gums
Discoloration of a tooth
Long-lasting or severe tooth sensitivity
Severe Pain in a tooth
Swelling of the face or neck
Swelling or tenderness in the gums
What to Expect During a Root Canal
A root canal can be done in a single appointment or over 2-3 visits and spread over some months depending on each situation and what is most appropriate. The first step is to have a consultation where we'll make sure that a root canal treatment is the best way to proceed.
During the procedure, local anaesthetic is administered so that you'll feel numbed. Then, a pulpectomy is performed, during which the infection is removed from the root canal. The nerve tissue in the tooth root is replaced with a wax material. The space is sealed off and a filling done.
At a follow-up visit, you'll have a crown or another form of dental restoration placed on the tooth to stabilize and strengthen it.
Ask About Our Complimentary Consultation For Health Fund Members
The cost of root canal therapy Fortitude Valley is $700-$1600. We provide complimentary consultations for those with health cover. Don't have health insurance? – Not to worry, only a small $49 consult fee applies and $50 for X-rays if required. Contact us today to book your time!

Root Canal Fortitude Valley, Spring Hill, Newstead, QLD | (07) 3666 0726