Gum Treatment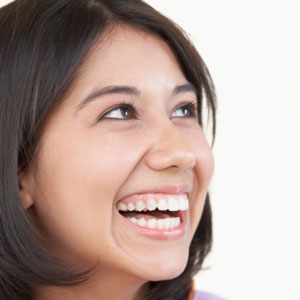 There are three essential elements to showing off a healthy smile: brushing, flossing and your regular checkups at Fortitude Valley Dentist. We believe in preventing problems before they become costlier and more complex to address. In some cases, a gum treatment can help those who have gingivitis or gum disease.
The following are signs that you may be a candidate for our gum treatments:
Bleeding gums when brushing or flossing
Gum sensitivity
Redness or swelling in the gums
Bad breath
Why Your Gum Health Matters
When people consider their oral health, they generally think about the appearance of their teeth. Though showing off a bright smile is an asset, you must also think about the structures that hold your teeth in place. If your gums aren't healthy, you may lose your teeth.
The first phase of gum disease is called gingivitis. It can be managed as long as you practice the proper oral hygiene habits and have regular dental appointments. Once periodontal disease has set in, it's irreversible. If you suspect you may have a problem with your gums, it's vital to seek help straightaway.
What to Expect During a Gum Treatment
A gum treatment involves a deep cleaning of the gum lines, which surround each of your teeth. Regular cleanings suffice for those who simply need to maintain their good oral health. Those with signs of gum problems, however, require more extensive cleanings. We'll usually recommend more frequent visits in severe cases to make sure that we stay on top of your problem
Payment Information
Your health fund can be used and claimed on the spot with HICAPS. If you don't have coverage, we'll be happy to assist in arranging a flexible payment plan through My Smile Plan™.
Contact our friendly, caring team today to schedule a complimentary consultation for gum treatments Fortitude Valley! You can also have your consultation by Skype or phone.
CONTACT US

Gum Treatment Fortitude Valley, Spring Hill, Newstead, QLD | (07) 3666 0726