About Fortitude Valley Dentist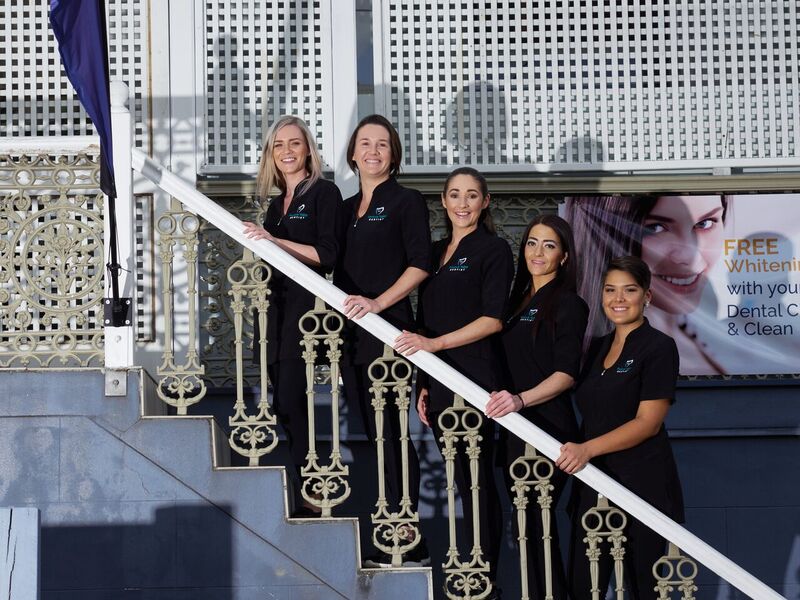 Fortitude Valley Dentist offers the CBD community workers and residents a place to improve their oral health or get the smile they really want.
Our principal dentist, Dr David Betar, along with leading Brisbane Dentists Dr Asad Jamil, Dr Alex Gomez, Dr John Flutter and Dr Michel Zabik use their areas of expertise and years of experience to your benefit, giving you the latest in high-quality dental care.
We provide services that suit all of your dental needs, allowing one-stop-shopping so that you won't need to go elsewhere to meet your dental health goals.
MEET OUR DENTISTS

Easily Accessible and Convenient in Fortitude Valley
Fortitude Valley Dentist is located in Fortitude Valley, making it easy to reach from your job or home. We understand that your dental care needs to fit into your schedule. For that reason, we offer several different options for you to interact with us.
You can receive a consultation via Skype™, by phone or email or fill out a form on our website, with space to attach a picture of your tooth in case of a problem. Alternatively, you can stop by our practice for a chat with our Dentist.
New Patient Offer
Take advantage of our dental check-up and clean for just $210*, you can receive a consultation, examination, clean and polish and a take-home bleaching kit (or GAP only with health insurance, available for all new and returning patients).
*Terms and conditions apply. Teeth whitening may not be suitable for all candidates and will be treated post examination by the Dentist.
Contact us today to book your time and get that smile you have always wanted!

About Fortitude Valley Dentist | (07) 3666 0726