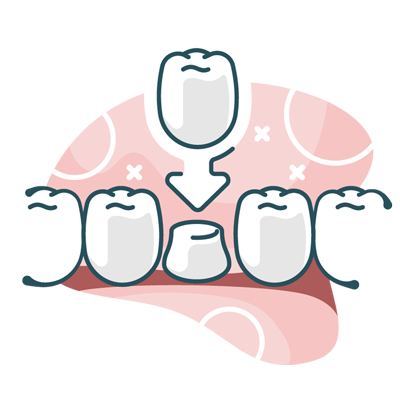 If your teeth have sustained damage, you may be in pain or feel like you want to hide your smile. A dental crown can enhance the function of your tooth and give a much-needed boost to your confidence. Also known as a cap, a dental crown goes over the existing tooth structure, covering it to give it greater strength and function.
There are several different situations in which a crown may be appropriate for you, such as
Severe tooth decay
Worn-down teeth
A trauma such as a car accident
Fractured or broken teeth
A large filling that needs to be replaced
After root canal therapy
What to Expect When Getting a Crown
The first step is to have a consultation at Fortitude Valley Dentist. A member of our dental team will evaluate your tooth and go over all your possible treatment options. Once you've decided to move forward with a crown, we'll take scans with our 3D scanner—no messy impressions necessary. Our laboratory will custom-make your crown. When it's completed, you'll return to have your crown cemented into place.
You'll leave with your more stable tooth, able to eat the foods you want and speak freely. You won't even have to be concerned about affording your crown upfront. We have payment options through MySmilePlan and MediPay, which offer 0% interest payment plans.
Get in on the Day
There's no reason to wait to get the dental care you need. You can get a same-day appointment at Fortitude Valley Dentist. Contact our team now! (07) 3666 0726