Fortitude Valley Dentist Training Options
Clinical Training Day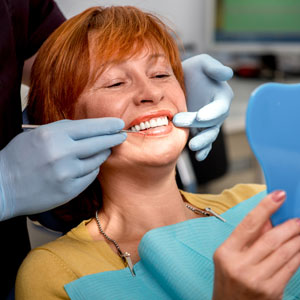 The Clinical Training day provides a combination of training customised to your clinic's needs, as well as observation of patients to show a wide variety of procedures and different stages of treatment.
The participants will be seated at desks in the Activities Centre and will be able to watch the patients being treated on the large screen projector and TV monitors.
Dr Asad Jamil and our Myobrace Educators will be working with the patients while Dr John Flutter will provide a running commentary to explain what is happening (or the assistant when Dr John is seeing a patient). It will not be a normal day's work for us as the appointments will be extended to allow for commentary, but we will be working our usual way.
There will be time for questions and discussion with Dr Flutter and staff.
This option is suitable for up to 16 participants.
Please refer to the Clinical Training Day quote for more information and fees.
In-House Training Visit At Your Clinic
Dr John Flutter and his trained Assistants (Myobrace Educators) can visit your clinic to provide In-House Training specific to your needs. This can combine theory on a range of topics as well as practical training sessions with your patients and staff.
This option is ideal for Practitioners and staff that have already attended our Professionals' courses and are now seeking more specific or advanced training. It would also be suitable for clinics that cannot easily attend our practice for courses and training due to distance or a higher quantity of staff requiring training.
Please refer to the In-House Training Day quote for more information and fees. These fees apply only to clinics within Australia.
DOWNLOAD QUOTE »
International Clinics can be quoted upon request. Email our Patient Coordinator, Amy, for more information or to request a quote.
Observation Visits
Booking an Observation visit at our clinic will provide the perfect opportunity to see how the practice is run on a normal daily basis. This will allow your staff to see up close and personal, exactly how we deliver the Myobrace Therapy systems at our practice.
There can be a variety of procedures and different stages of treatment such as: Information seminars, new patient consults, orthodontic examinations, case presentations, Breathing Retraining programmes, Myobrace fittings, Biobloc stage 1 and Bent Wire System fittings or adjustments.
Though we try our best to book a good mix of appointments, there may not always be a complete combination of all of the above. We recommend speaking to our Patient /Course Coordinator about suitable (high patient occupied) dates that will maximise your observation experience.
Observation visits are suitable for smaller groups of 1-4 persons as guests will be sitting in on the appointments to observe (as opposed to observing from live video feed / TV monitors in another room).
Unlike the Clinical Training Day, an observation visit does not factor in any additional time for commentary or discussion during the appointment – therefore questions should be kept for after the appointment for minimal interference and in order to keep to schedule. An observation visit does not include any additional time reserved for theory or tuition but our staff will be happy to answer any general questions that you may have when there is time outside of the scheduled appointments.
For larger groups we suggest that you book a Clinical Training Day.
Observation Visit Rates
Observation rates per 1-2 persons:
$100 per hour
$800 per day
$3,200 per week
Practice hours are Monday/Tuesday/Thursday 8:00am – 6:00pm and Wednesday's 10:00am – 7:00pm.
To make a booking, email us.
Practical Training Visits (Biobloc Stage 1 & Bent Wire System)
Practical training visits are for Dentists that have completed our Dual Arch Expansion course and are looking to refine their technique with additional hands-on experience adjusting/fitting Biobloc stage 1 or Bent Wire System appliances.
You will be mentored by Dr John Flutter and Dr Asad Jamil, performing adjustments directly under their guidance and supervision. We will have full consent from the patients that will be a part of your training day.
If there is any spare time during the day of your observation visit, this can be utilised discussing cases with one of our Dentists or observing other appointments in the clinics such as New patient ortho exams, case presentations and Myobrace sessions.
Practical Training Visit rates per Dentist are $1,800 per day, or $300 per hour.

Fortitude Valley Dentist Training Options | (07) 3666 0726