Orthodontic Lab On-site
Our on-site lab technician has over 10 years' experience specialising in the fabrication of top quality Biobloc Stage 1 appliances. We also produce many Bent Wire System appliances, as well as the Twinbloc and Biobloc Stage 2.
Demo appliances seated on models are available for your clinic to show patients what to expect prior to fitting. This is great for demonstrating how to turn the gear in the plate or cleaning of the appliances as part of the Oral Hygiene Instruction given after a fitting.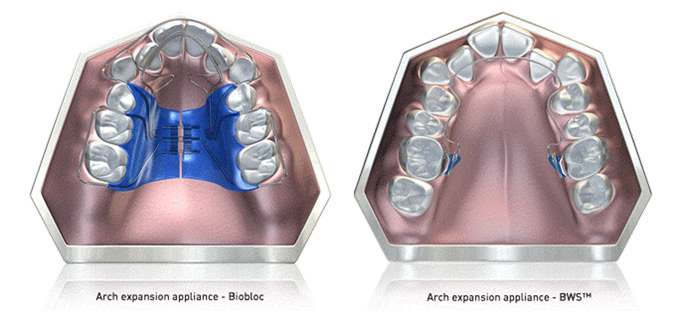 How to become a Lab Client?
To become a Lab Client – you will need to complete the below Credit Card Authorisation Form and return this to Fortitude Valley Dentist with your first lab work submission. The form will provide consent to process your lab work payments on dispatch. You will receive a copy of the receipt in the post with your completed lab order.
Downloads:
Lab Price List
Lab Clients Credit Card Authorisation Form
Request a Lab Starter Pack
We will post out a pad of A5 lab scripts and Biobloc acrylic colour sample chart. The following items are also available at an additional cost:
Acrylic colour sample swatch $30. These are 10 cent piece sized acrylic colours attached to a loop of wire for patients to select colours for their plate – this helps to create a bit more excitement for the kids!
Demonstration Biobloc stage 1 on model $341 (please send 2x working models – one for fabrication and the other for display to seat the demo plate. Or send 1x impression & we can prepare the models as per the price list)
Demonstration Bent Wire System $93.50 (you will need to send 1x impression or a model, you do not need fit bands prior to taking the impression as our lab tech will fit/seal bands to the display model)
Email requests to our Patient Coordinator, Amy for more information.
Lab Processing times
Lab work processing times (not including freight time):
Biobloc stage 1 appliances generally require at least 1 week fabrication time.
Bent Wire System Appliances can be fabricated within 2 days.
We would allow another week for postage/freight times to and from. We are currently using TOLL courier to ensure next day delivery on dispatch.
A booking confirmation email will always be sent on receipt of your lab work. Please ensure you check the email as it will include the next available dispatch date that has been assigned to your job.
How to Book your lab work
For fabrication or Biobloc stage 1 (BB1) & Bent Wire System (BWS) appliances:
Complete & enclose a lab ticket/script with all relevant information (patient & clinic name, appliance design required, BB1 acrylic colours & fit date).
Prepare and send either a stone working model (not a study model) or impression preserved in a zip lock bag with wet paper towels (note that there will be an additional charge for making the working model in this case).
Ensure that models and impressions* are wrapped securely to resist damage in transit.
When sending impressions, please do not post on a Thursday as our practice is closed Friday-Sunday & the impression may shrink by the time it is received on Monday. Shrinkage could result in an incompatible appliance fit. For this reason, we recommend posting impressions early in the week by either TOLL courier or express post.
If this is your first lab booking- please ensure you return the Client Credit Card Form so that we can process your payment on dispatch (appliances can not be dispatched without payment – 30 day accounts are not available for this service)
Allow at least two weeks turnaround time from the date we receive your lab work before booking the patient for their appliance fitting or wait until you receive the lab booking confirmation email.
A booking confirmation email will always be sent on receipt of your lab work. Please ensure you check the email as it will include the next available dispatch date that has been assigned to your job.
Lab work is returned by TOLL Priority Courier services to ensure next day delivery.
Lab work should ideally be sent via TOLL Priority Courier for next day delivery or by Express Post which can take up to 2 days. Please send to:
Fortitude Valley Dentist
117 Warry Street
Fortitude Valley QLD 4006
When taking an impression for a Biobloc stage 1, please ensure that you capture the full palate without any defects (such as air bubbles or dragging). This will ensure that the acrylic on the plate fits securely in the palate.
Sketch your appliance design on the lab ticket, mark the teeth that are to be cribbed and tick the appliance features that you require (facemask hooks, labial bow, approximating wires, cat wires, molar rests etc.).
If we receive a lab ticket without any design features sketched or selected – we will design the appliance as we see best. If you have not selected Face mask hooks – we will assign a labial bow by default.
If you do require Facemask hooks, please tick these on the lab script and tick if you require a Facemask to be provided with the plate. If a Facemask is not selected – we assume that it is not required.
Record the chosen acrylic colours for the BB1. The patient can choose up to 2 colours (when choosing 2 colours, they can have 1 colour either side or 1 colour in the middle & 1 colour on the outer edges) or they can choose a rainbow (generic rainbow colours, no choice of order). Sparkles/glitter is also available.
Bent Wire System molar bands and sets can be purchased from MRC or other ortho suppliers.
Please purchase and fit the molar bands before taking the patients impression for a BWS appliance.
The impression should capture all of the teeth, especially the area surrounding the molar bands. In this case capturing the entire palate without defects is not as important as there is no acrylic work involved.
Please take care when sending/preserving impressions (as noted above).

Orthodontic Lab On-Site | (07) 3666 0726