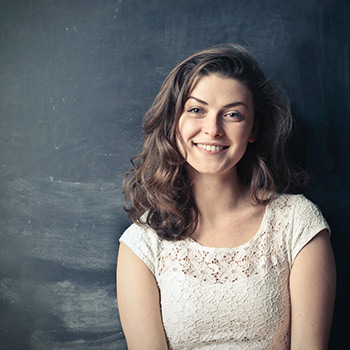 As your children grow, you notice their smile more and more. You may have wondered whether the alignment of their teeth is as it should be. If you suspect that their teeth require orthodontic treatment, the team at Fortitude Valley Dentist has options for them.
Increasingly, teenagers don't want to wear metal braces that they find unsightly or negatively affect their self-confidence. Fortunately, Invisalign® has a system created just for teens.
The Negative Effects of Metal Braces
You might be surprised to learn that metal braces are proven to be a top cause of low self-esteem for teens in Australia. According to the "Invisalign Teen® Confidence Survey," most teens feel that metal braces keep them from fitting in with their peer group. With Invisalign, you can achieve the results of metal braces without having to wear "train tracks."
The Many Reasons to Choose Invisalign
Invisalign Teen allows your child to get straighter teeth without the restrictions of traditional orthodontics. With a series of custom-made, clear aligners, their smile will slowly shift into the desired position. Each aligner set is changed every 1-2 weeks. Invisalign Teen has a built-in compliance check on each aligner. The blue indicators will show that they're wearing the aligners as directed, for a total of 20-22 hours a day.
Comfortable and Convenient
No wires or brackets will get in the way of your teenager's life when you choose Invisalign treatment. You won't have to worry about damage to their cheeks, not being able to play their musical instrument or not being able to eat certain foods as you do with traditional braces. If your teen loses an aligner, Invisalign Teen will replace up to six aligners completely free.
Contact Fortitude Valley Dentist today to schedule a consultation with our Invisalign-certified dentist!