Myobrace Update:
Dr Asad is only taking limited number of cases for myobrace at this stage. Please call the practice to book a consult to see if your child is going to benefit from myobrace treatment or would be more suited for an alternative plan.


Private $149 Myobrace Consultations (one on one)
Currently on hold and only video seminars are available.
The consultation will offer the exact same outcome as our Seminars, just delivered differently in a one-on-one setting – perfect for younger children under the age 5! Here, a trained staff member will run you and your child through an informative presentation about Myobrace Therapy and how it all works. This will then be followed by one of our Dentists (either Dr John Flutter or Dr Asad Jamil) checking your child's teeth to offer an opinion on the position of their teeth – such as tooth alignment, crowding, arch development, jaw relationship and the muscle patterns associated with their pattern. You will also receive:
Treatment options
Costs involved
All item numbers to check rebates with your health fund
Documents to prepare for the next step (X-ray & Medical forms)
Booking Times
Our $149 one-on-one consults are available during school term between the hours of 8:30 am – 2:00 pm. Unfortunately, because Consultations are an extended appointment (approx. 40 minutes) they cannot be booked after school hours nor during school holidays as this is our busy period when we are attending to patients in treatment.
We do however run FREE Info seminars after school hours and three times per week during school holidays as an alternative option which offers EXACTLY the same outcome as a one on one consult.
Our $149 Myobrace Consultation and Free Seminar are available for new and returning patients.
Three-Step Consultation Process (prior to starting treatment)
Following are the THREE steps involved prior to commencing treatment:
1) Free Information Seminar OR $149 one-on-one Consultation (available to new and returning patients)
Provides an indication on treatment & costs specific for your child as well as an induction to our practice & methods. This forecast will help determine if you would like to proceed & give the opportunity for questions with Dr John. Receive X-Ray referrals in preparation for the next step.
2) Initial Examination ($290)
Obtain necessary records: Intraoral & postural photos, dental impressions, various tooth & jaw measurements, analysis of X-Rays & posture, review medical history.
3) Case Presentation ($200 1st child & $100 per additional child)
Review the proposed 'treatment plan', costing details & opportunity to discuss any concerns with Dr Flutter.Treatment can then commence with the fitting of the Myobrace appliance on the day of the Case Presentation appointment.You will be able to claim a rebate on some of the fees for steps 2 & 3 using your private health insurance. Please bring your health fund card on the day! A breakdown of fees and all item numbers will be provided at Step 1 when you attend a Seminar or Consult.
Ready to book Step 1? You can
Register Online for a FREE Info Seminar

Want to know more?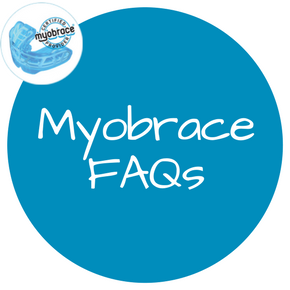 Disclaimer of liability: This website is designed to inform patients about alternatives to traditional dental procedures and materials. The opinions presented are controversial and many are disputed by other dental practitioners. Dr John Flutter expressly disclaims all liability arising out of the improper use of the information provided. Please consult your treating physician or other dental professional regarding these important health issues.

Myobrace Consultation Process Fortitude Valley, Newstead, Spring Hill QLD | (07) 3666 0726